ongoing
past workshops: 11th and 25th January 2020
In our Creative Coding workshops we offer insight into the world of sensors and generative graphics and how code has shaped and influenced the art world. We present examples of various artists and projects to inspire and broaden the horizons of the participants and also give them a chance to try things out. The aim is to provide an easy introduction to programming and to inspire course participants to engage with different computer languages and ways of thinking and to allow this to flow into their individual artistic practice. Programming can influence the way we think and work. We would like to explore creative possibilities of programming and show programs that are specially designed for creative purposes.
Send us an email in case you are interesting in hosting a workshop or taking part in it!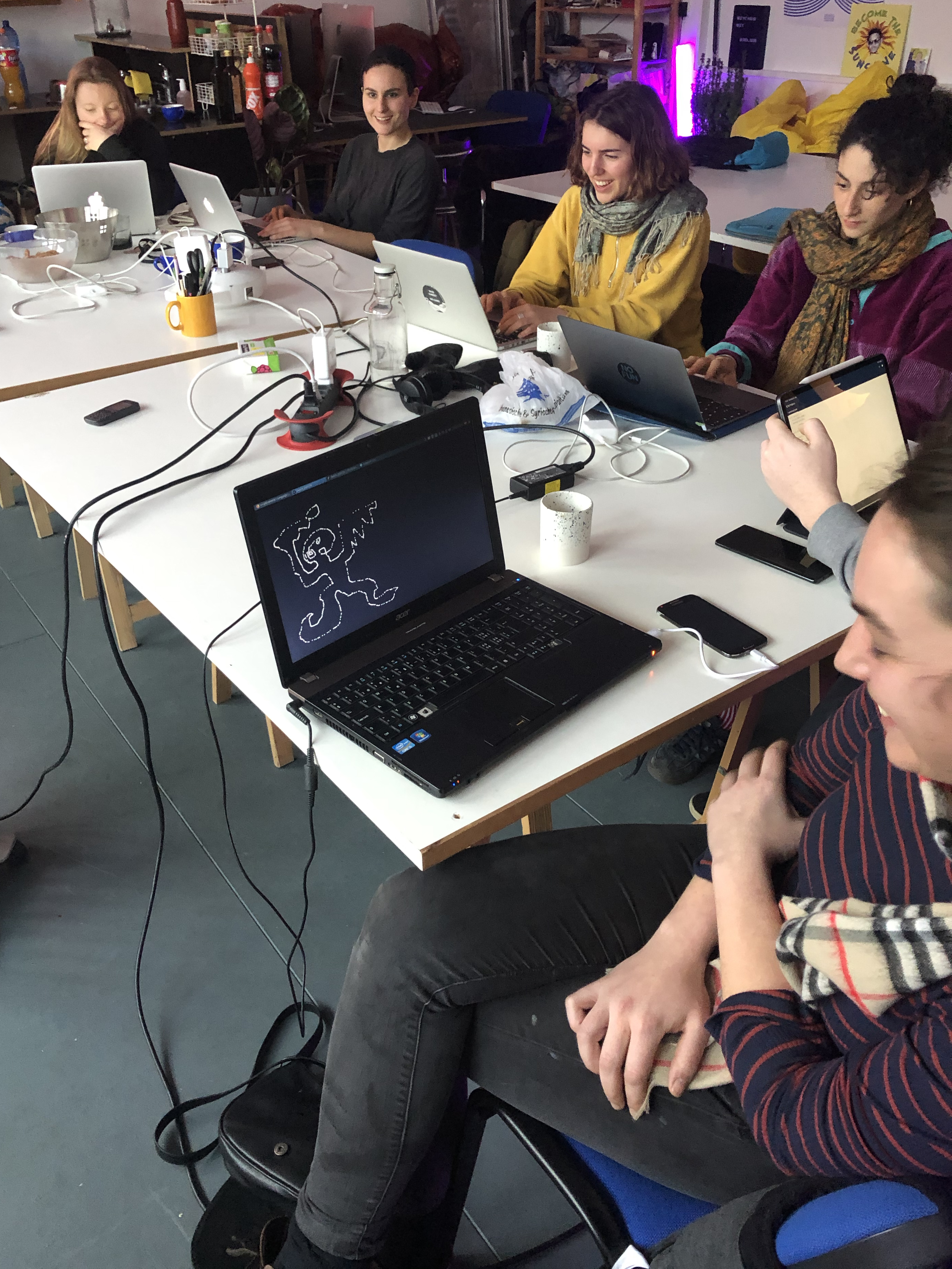 We deal with the internet and other technologies, we write code to actively shape cyberspace, we hack out of activism, we network, because together we are more, we are a virus, we are open source, we are cyborgs. We learn and want to continue learning together, share our knowledge and start an exchange in this field with all interested people!